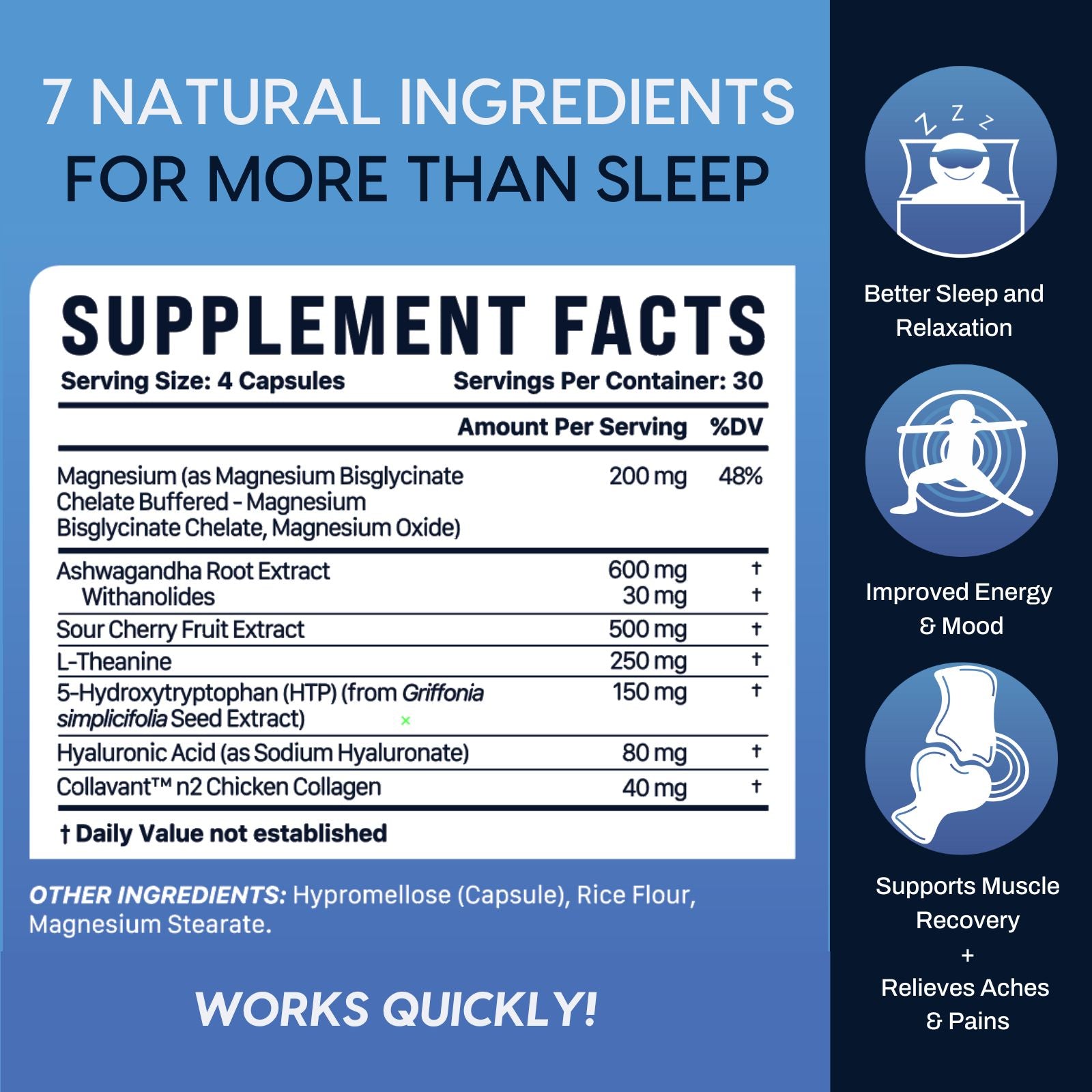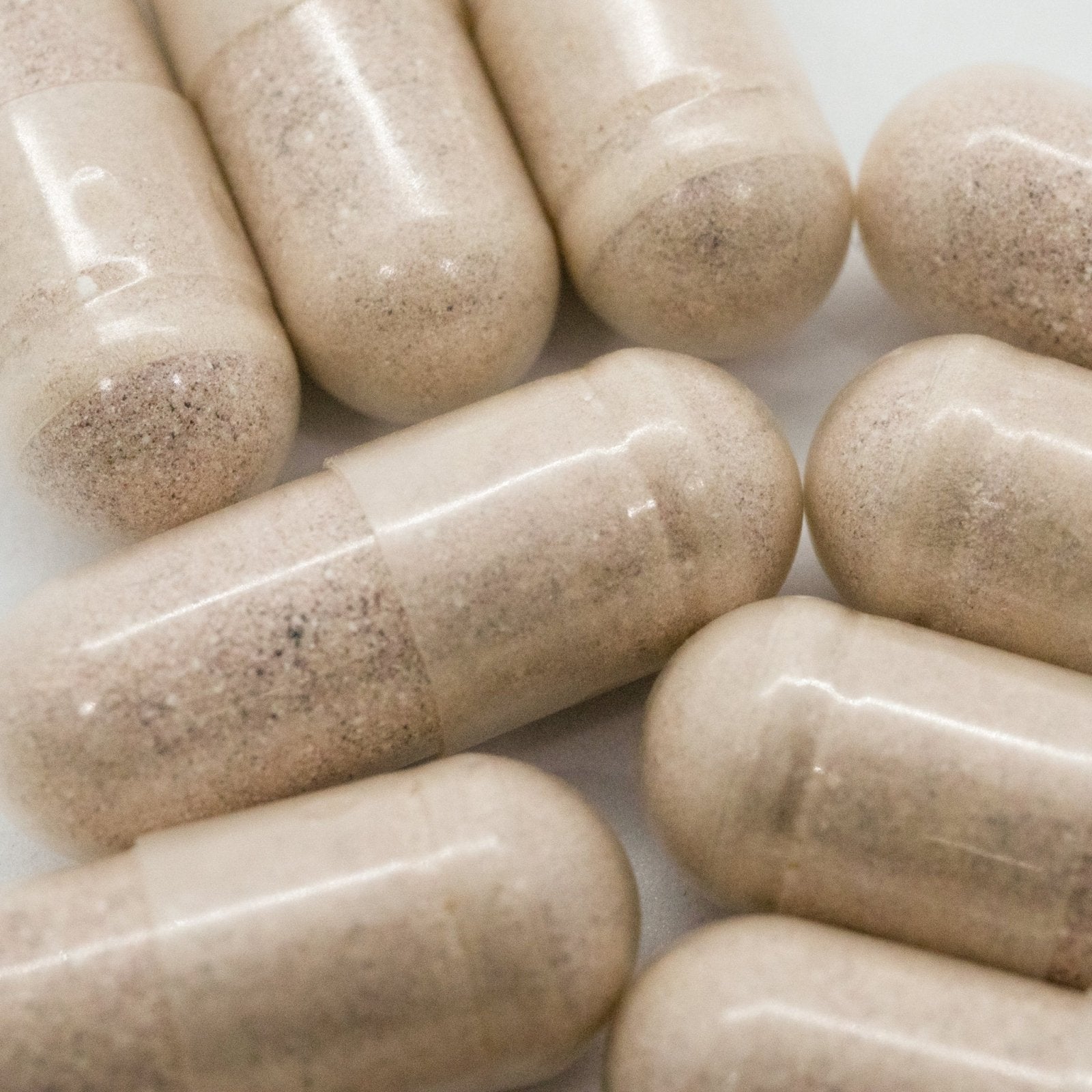 FOR SLEEP & ALL-IN-ONE RECOVERY
Complete Recovery Capsules
Don't let your lack of sleep affect your energy, mood, and workouts. Our signature capsules help you naturally fall asleep, stay asleep, and wake up with less achy joints and muscles.
30 day supply | 120 capsules | from $2.00 per serving
Earn free shipping + discounted pricing when you subscribe
30-Day Money Back Guarantee
Better Sleep
& Relaxation
Relieve Achy
Muscles & Joints
More Balanced
Mood & Energy
WANT TO JOIN THE 8% OF PEOPLE WHO ARE SLEEP SUFFICIENT?
*COLLAVANT n2 is a trademark licensed by BIOIBERICA, S.A.U.
*Photos are for illustrative purposed only and do not necessarily imply or indicate the origin of the ingredient.
Subscribe for recovery on repeat
When you subscribe, you get the highest quality comprehensive nighttime recovery support delivered to your door monthly.
Our Commitment to You
30-Day Money Back Guarantee
Our Performance Promise—active on all orders—is a 30-day Money Back Guarantee and a commitment to providing clean, radically effective, transparently labeled supplements.
While there are so many benefits of getting better sleep with Complete Recovery Capsules, most users report falling asleep easier, waking up more refreshed, being less sore, and having more energy.

Try it for yourself to see how it can help you!

We suggest taking 2-4 capsules of Complete Recovery Capsules 30 minutes before bedtime. It'll help you wind down and relax while preparing you for productive sleep.

If you are in the 1% of people who sleeps amazing and wakes up feeling fresh every day, there is no need to buy Complete Recovery Capsules.

But, if you are like most of us (the 99%), Complete Recovery can provide the extra boost that your recovery protocol needs.
Because we are so confident that you'll love Complete Recovery Capsules, we offer a 30-Day Money Back Guarantee.

Simply email us and we will process a 100% refund.

Each bottle of the Complete Recovery Capsules is a 30-day supply (120 capsules).

We suggest taking 4 capsules thirty minutes before bedtime. If you are a first time user, we recommend starting with 2-3 capsules and adjusting as needed.

You should consult a licensed healthcare practitioner before use, especially if you are taking medication or have a medical condition. Do not use if you are currently pregnant or nursing, have had or have a family history of heart disease, high blood pressure, stroke, or any other disease. Discontinue use immediately if you experience any adverse reactions.
Great
Since I started taking this product, it's been like a complete 180 for me. As a busy mom, getting a good night's sleep can sometimes feel like a luxury that's just out of reach. But with this, I've been able to fall asleep and stay asleep with ease. I've been waking up feeling fully rested and refreshed. My energy levels have been through the roof and it has helped my muscles feel more recovered after my pilates workouts.
Works ok
This does help me fall asleep but I'm still waking up after 5 hours and not getting back to sleep. I'm going to finish the bottle and hope it gets better.
Complete Recovery Capsules
Works well
Worked well but I wish they made a powder
Good stuff
I always have side effects from sleeping products but not fro m this one